Join us for
Vacation Bible School '22
Monumental: Celebrating God's Greatness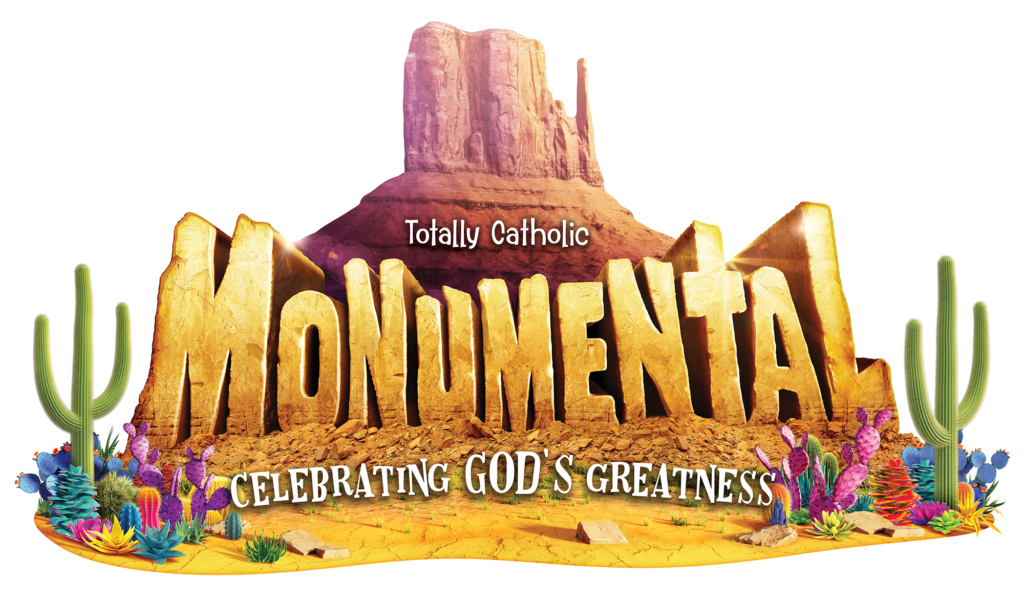 5:30-8:30 p.m. each evening:
Sunday, July 31
Monday, August 1
Tuesday, August 2
Wednesday, August 3
Thursday, August 4
At Monumental VBS, kids celebrate God's greatness! Monumental is filled with awesome Bible-learning experiences kids see, hear, and touch! Sciency-Fun Gizmos™, team-building games, unforgettable Bible songs, and tasty treats are just a few of the standout activities that help faith flow into real life. (Since everything is hands-on, kids might get a little messy. Be sure to send them in play clothes and sturdy shoes.) Plus, we'll help kids discover how to see evidence of God in everyday life—something we call God Sightings®. Get ready to hear that phrase a lot!
Parents, grandparents, and friends are invited to join us at Canyon Closing each day at 8:00, a daily celebration of God's greatness and love!
So mark these dates on your calendar: July 31 through August 4.
The fun starts at 5:30 – enter the front doors of the gym under the awning, and will end at 8:30 p.m. in the gym.
Call the parish office at 618-877-3300 if you need more information. See you at VBS!
Registration is $15, with a $2 early-bird discount if registered by July 18.
CLICK HERE TO REGISTER
You can register & pay online with credit card,
or just register online & bring cash or check to the parish office for payment.